MISSION STATEMENT
Our objective is to improve the sight and well-being of visually impoverished people throughout the world. We are all volunteers who work together as a non-profit, humanitarian organization. We are a publicly supported charity. We achieve our objective through direct clinic and education activities and partnership efforts with those who share our objective. Our material resources come from donations and support from those who share our objective. Our work is done without regard to race, religion, nationality or political belief because we believe the right to sight is a basic human right.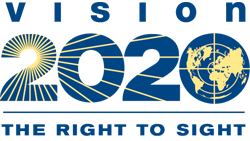 VOSH Southeast's vision is to:
Succeed with its partners in accomplishing the aims of VISION 2020, the worldwide program to eliminate avoidable blindness by 2020.
Train people in underprivileged countries in eyecare skills
Lead a volunteer revolution towards humanitarian assistance
VALUES
Inclusion | We encourage individuals from all walks of life to help us provide critical sight services to people in need — without regard to gender, race, religion, or personal or political beliefs.
Service | We engage people in meaningful volunteer service, knowing that their energy and expertise help us stay on the cutting edge of humanitarian work around the world and enable us to stretch our resources even further.
Partnership | We believe in the power of partnership. Our partners make us more effective in our humanitarian operations and they help us serve our ultimate partner: The recipients of our aid.
Excellence | We seek to continuously improve our programs, policies and procedures through measurable accountability standards to earn and retain donor trust.
Compassion | We will provide compassionate care to those who cannot help themselves. We further seek to provide, through education and support, the kind of assistance that will encourage those who can be helped to end a cycle of poverty and despair.